Saturday, May 5th, 2018 at 7:32 am by Monarch Watch
Filed under
Monarch Conservation
|
Comments Off

on Milkweed Restoration in Oklahoma
Monarch Watch is engaged in a number of projects that focus on habitat restoration designed to benefit monarchs and pollinators. One of these efforts involves a collaborative project with seven tribal nations in Oklahoma. The goals of the project involve the planting of 5,000 milkweed plugs and 4,000 native forbs on the lands of each tribe. In total, 32,000 milkweed plugs have been planted to date. Production of the forbs (mostly native nectar plants) has involved training to identify beneficial native species, seed collection and processing and all the steps from seed storage to propagation and planting. This collaborative effort is known as the "Tribal Environmental Action for Monarchs" (TEAM). The images below make up a presentation prepared by Andrew Gourd, Land Use Coordinator Eastern Shawnee Tribe of Oklahoma. This presentation is now on display at the National Museum of the American Indian (part of the Smithsonian Institution).
Having established the TEAM project as a base, and by learning from both both our successes and failures, we decided to use this project as a stepping stone for a new and larger project we call TAP (Tribal Alliance for Pollinators). This outreach and training program is just getting started, but has great promise for engaging many tens of the 566 federally-recognized tribes throughout the United States.
Our partner in the TEAM and TAP projects is Jane Breckinridge, Citizen of Muscogee Creek Nation of Oklahoma and Director of the Euchee Butterfly Farm. Jane is the "boots on the ground" in Oklahoma where she has the task of coordinating and assisting the seven tribes which are widely scattered over the eastern part of the state. The distances are considerable since every tribe seems to be an hour to two hours driving time from one another. One of the rewarding, and we are told unique, aspects of the TEAM effort is that the project is bringing the tribes together. They are sharing their successes and failures and are helping each other succeed.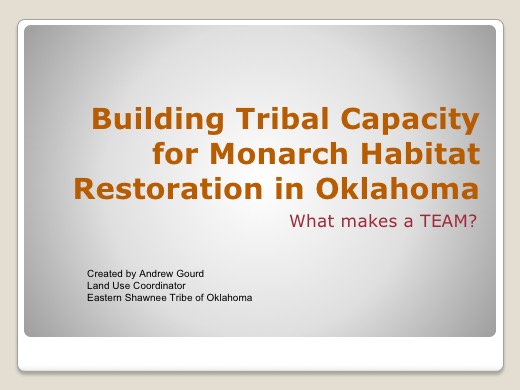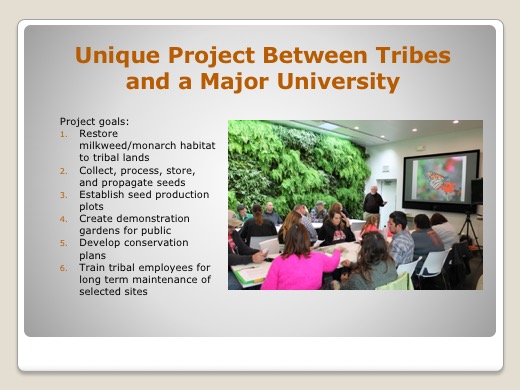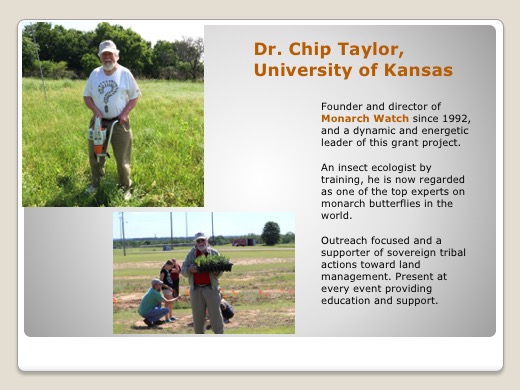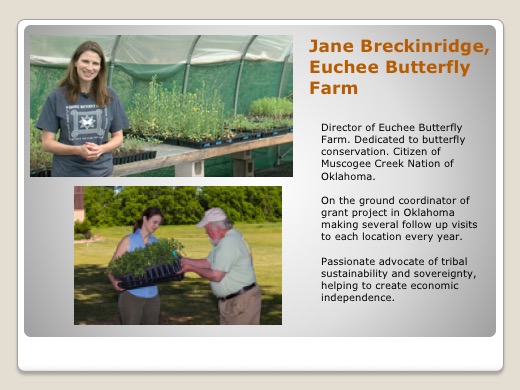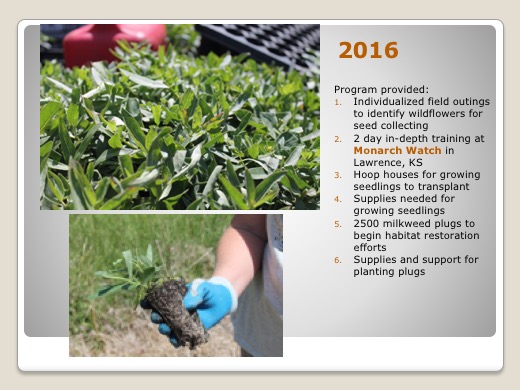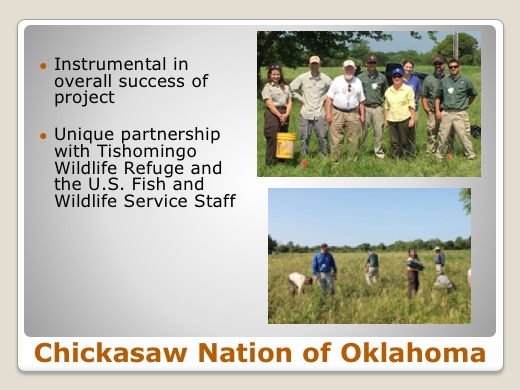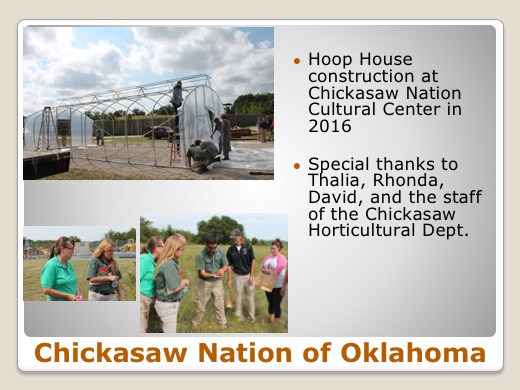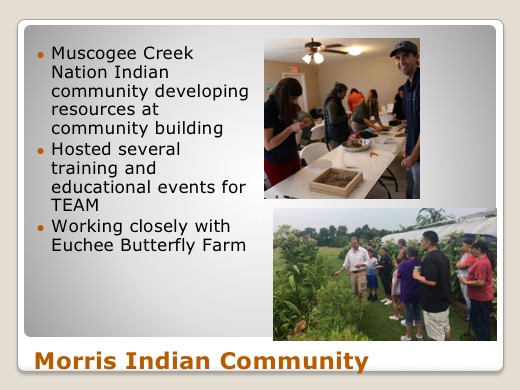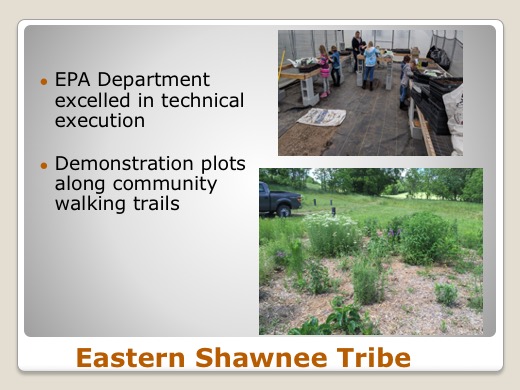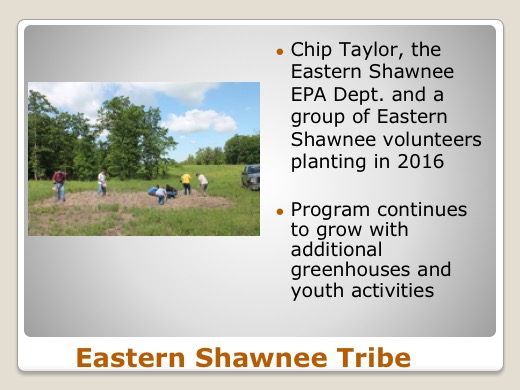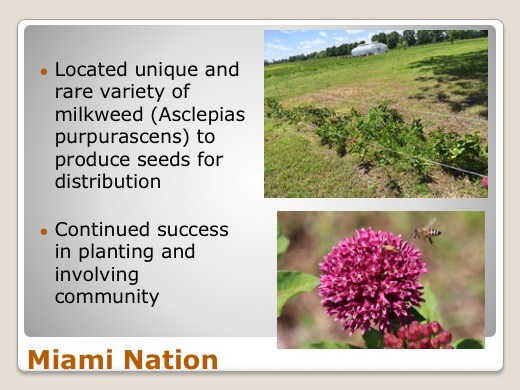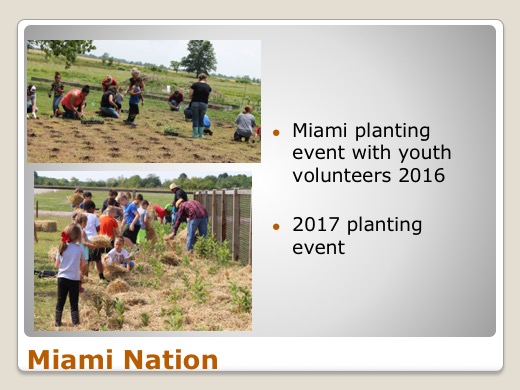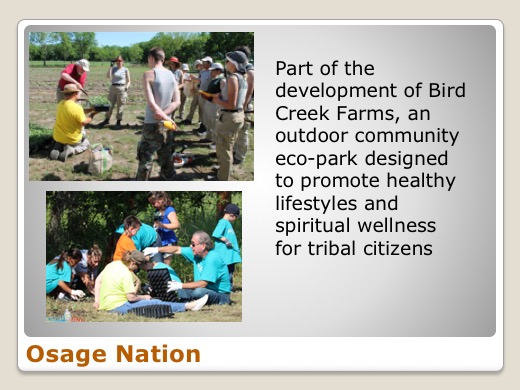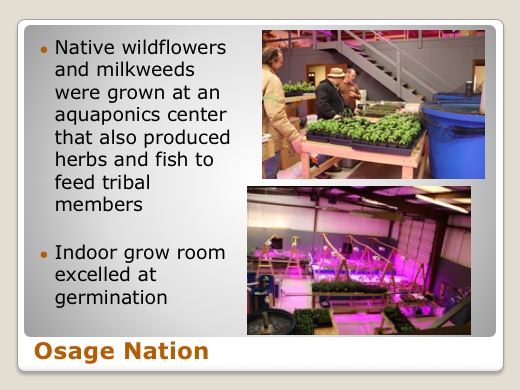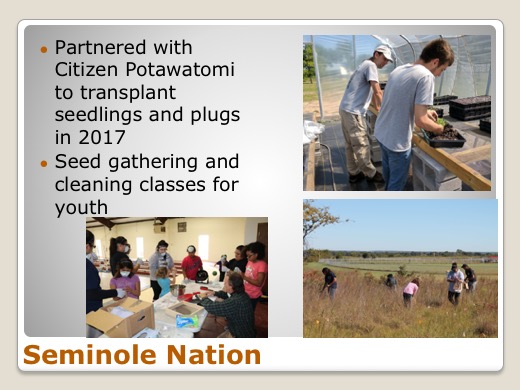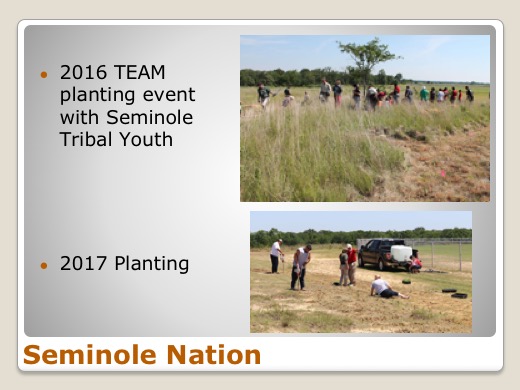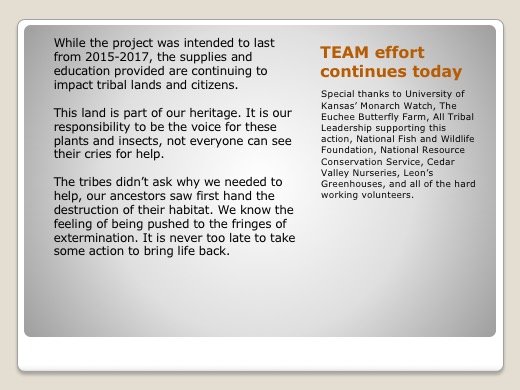 This presentation is also available as a PDF file.