Wednesday, January 2nd, 2008 at 6:44 am by Jim Lovett
Filed under
General
|
6 Comments »
A big THANK YOU goes out to the anonymous donor that delivered a wonderful end-of-year surprise to us here at Monarch Watch last week:
Yep, our very own money tree (no, not Pachira aquatica). We've harvested the 2007 crop (a whopping twenty "Grants" in all!) and hope our green thumbs can encourage this little plant to continue to produce its fortunate fruit…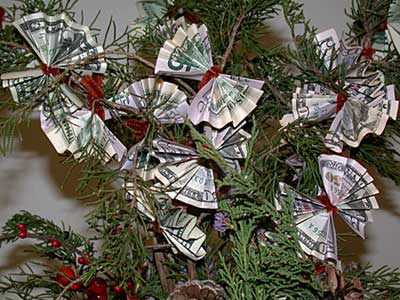 We'll do our best, but if you'd like to help us out with a donation of your own you'll find all of the information you need here:
Give in Support of Monarch Watch
We appreciate donations of any amount – they are fully tax-deductible and 100% of your gift will help support Monarch Watch's education, conservation, and research efforts.
Thank You!