---
Asclepias angustifolia, (Arizona milkweed)
General Description
This species is found only in Arizona. It can be identified by its thin stem, narrow leaves, and small white flowers, in which the horns attach near the base of the hoods. Well-established plants appear to have many stems originating from a common root crown.
The flowers are small, approximately 1/8 in (3 mm) wide and 1/8 in (3 mm) long.  With the leaves being 1 ½- 4 ½  in (4-12 cm) long and 1/32-1/2 in (2-11 mm) broad.
---
Form/Growth
Distribution: AZ
Flower: One small, flat, erect umbel to a node but with 2+/- umbels per stem and 10 +/-  flowers per umbel. Color is white with purple or pink tinge. Peduncle (stem that attaches umbel to main stem) is 3/4 -1 2/3 in (2-4 cm) long. Horns protrude through the hoods. Corolla reflexes backward.
Foliage: Narrow stems 1/16 – 2/3 in (2-7 mm) stand erect. Numerous stems arise from a common root crown on mature plants. Leaf arrangement is opposite and attachment is petiolate with 1/32 – 2/3 in (1-7mm) long petioles.
Habitat: Found in riparian woodlands, mountains, and canyons.
Height: 24-36 in (61-92 cm).
Leaves: Glabrous, linear, lanceolate, or elliptic, 1 ½ – 4 ¾ in (4-12 cm) long and 1/32 – 1/2 in (2-11 mm) broad.
Roots: Taproot.
Toxicity: NA.
---
Reproductive
Blossoming Season: Spring to Late Summer.
Life span: NA
Propagation: By seed.
Pods: Stands erect, 2- 3 ½ in (5-9 cm) long and ¾ – 1 in (2-2 1/2 cm) wide.
Seed Color: NA
---
Environment and Growth Requirements
Maintenance: Low.
Overhead Conditions: Full sunlight to partial shade.
Precipitation: 8-16 in (20-40 ½ cm) annually.
Soil Texture: Dry rocky soils.
Temperature: Can tolerate a minimum temperature of 10 to 20 Fahrenheit (-12 to -6 Celsius).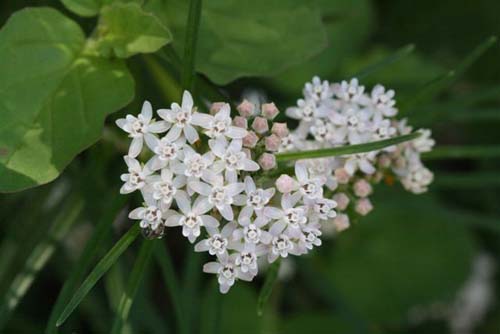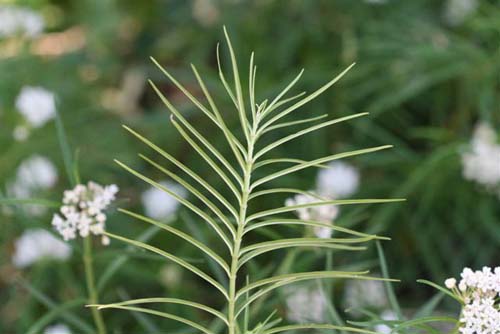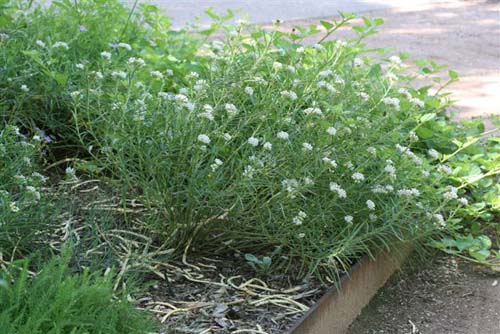 Work Cited: swbiodiversity.org, Plants.usda.gov, Davesgarden.com, Arborday.org, Eduplace.com
Photos: Morris Family