Return to the July 23, 2004 Update Index
Return to the Monarch Watch Homepage
Vieques Monarch Larvae
Fifth instar monarch larva feeding on Calotropis procera. Note the black banding characteristic of this monarch population: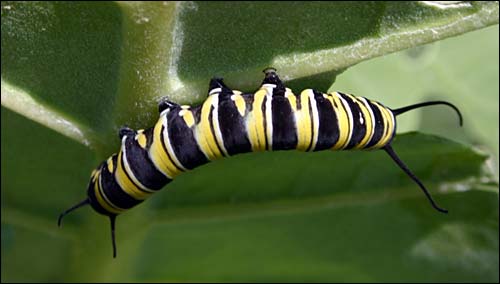 Foliar damage by monarch larvae to leaves of Calotropis procera. I counted 9-10 larvae. How many do you see?: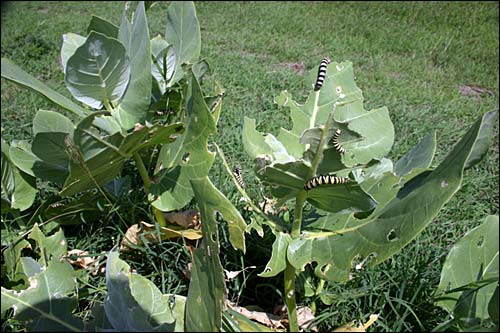 "Trenching" by 2nd instar monarch larvae to cut off the flow of latex into feeding area: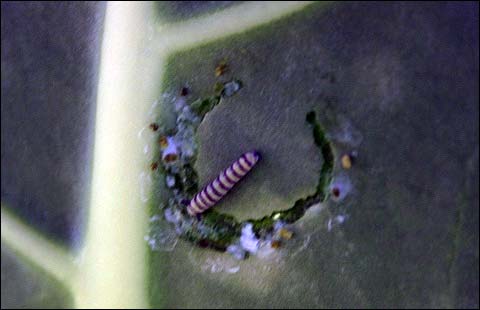 Calotropis procera flower:
Calotropis procera in fruit and flower: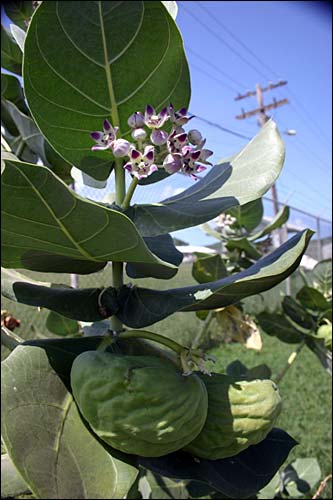 Variation in the color and banding of fifth instar larvae from Vieques, Puerto Rico: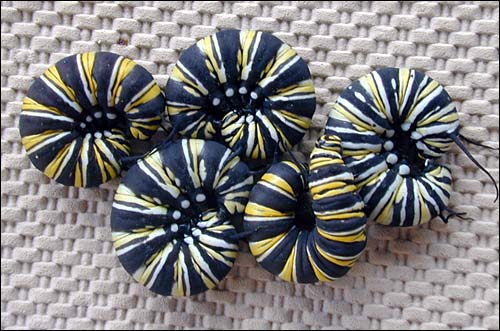 Banding pattern of a typical fifth instar monarch larva from the eastern North American migratory population.
Photos taken by Ray Cordero and Chip Taylor.
All material on this site © Monarch Watch unless otherwise noted. Terms of use.
Monarch Watch (888) TAGGING - or - (785) 864-4441
monarch@ku.edu