Counting down...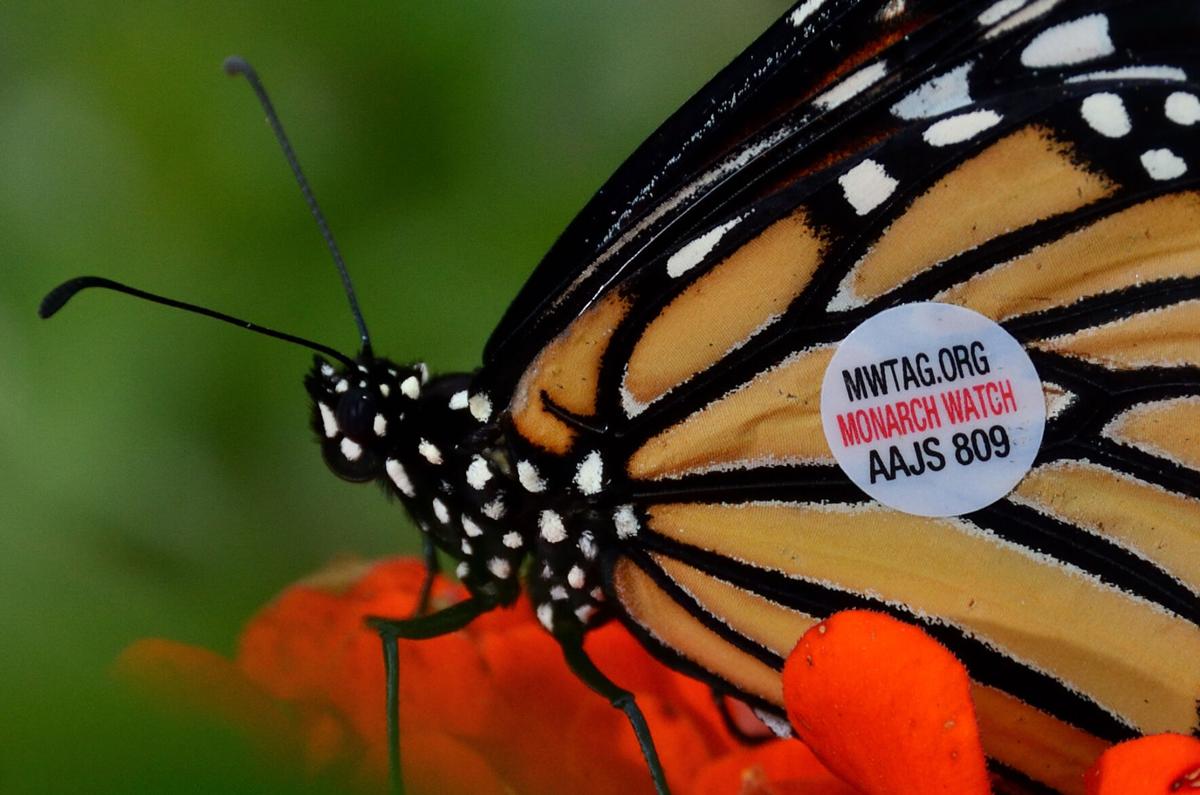 MONARCH WATCH TAGGING EVENT
Saturday, 23 September 2023
8:00am-12:00pm CDT
Lawrence, KS, USA
Once again, Monarch Watch, the Jayhawk Audubon Society, and the Baker Wetlands Discovery Center are sponsoring Monarch butterfly tagging for the public. There is no charge to participants and no experience is necessary - so bring yourself, your kids (all ages), your friends, and your neighbors!
If you have a net, bring that too, though Monarch Watch and JAS will provide the tags, nets, and instructions on how to net and tag monarchs. The monarchs are usually roosting or clustering (sometimes in spectacular concentrations!) until around 8:30AM. As it warms up, they begin foraging on the flowers.
IMPORTANT: This year's tagging event will again be held at the Baker Wetlands Discovery Center - 1365 N. 1250 Rd. Lawrence, KS 66046. Please see the map and directions below.
If you enjoy the various educational, conservation, and research programs Monarch Watch offers throughout the year, please consider making a donation today - it's quick, easy, secure, and fully tax-deductible. You can even set up a recurring gift (monthly or annually) if you'd like. We rely on contributions from Monarch Watchers just like you to keep the program going - thank you for your continued support!
If you would rather mail in a donation or have questions, please visit Giving in Support of Monarch Watch.
The Baker Wetlands Discovery Center is located at 1365 N. 1250 RD, Lawrence, KS 66046 on the south side of Lawrence and approximately 45 miles west of Kansas City.
From US 59 (IOWA ST) on the south side of the South Lawrence Trafficway and K10 interchange, turn east on N. 1250 Road and go 0.7 miles to the parking lot of the Discovery Center. Follow signs to the entrance.
From 31st Street come south on a new road called Michigan (opposite the new Mennards Store) to N 1250 Road, turn left (east) 0.2 mi to the Discovery Center parking lot.