The future of Monarch Watch: an announcement by Chip Taylor, Director | October 2022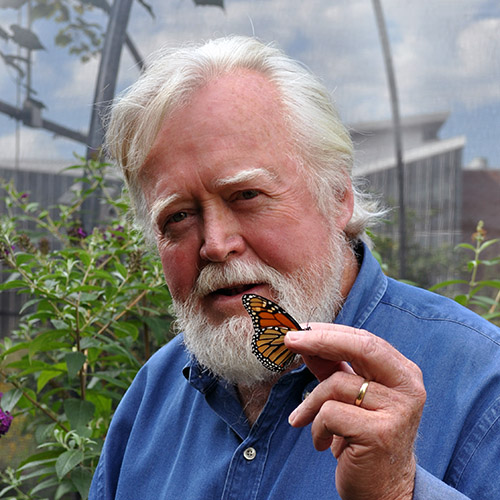 Greetings: I have a bit of news to share. My leadership of Monarch Watch, a program I started with Brad Williamson in 1992, is coming to an end. However, Monarch Watch will continue. A new director/scientist/professor will be hired to fill my position and I will step aside in August 2023, assuming I remain in good health and a director/scientist is hired.
While I've never been paid to direct Monarch Watch, to hire a replacement will require funding. The solution has been to create a Monarch Watch Endowed Directorship & Professorship. Such endowed positions require substantial financial support and while the fundraising behind the scenes has gone well, we still have a ways to go. We will announce a public fundraising campaign with more information soon.
This transition has been discussed extensively with chairs and the administration here at the University of Kansas over the last decade; in fact, we were planning to make these changes in early 2020 but then Covid happened. It's time. I turned 85 in August and I have to step away in order to find enough time to finish 6 manuscripts and a couple of experiments - one of which has given me an idea for a new community science project. There is always something new and even if I'm not directing Monarch Watch, I'll continue to contribute.
The official description of the new position is available via the link below. Thank you for your continued support.
Chip
ADDENDUM
Press Release: Couple establishes professorship in support of Monarch Watch with $1.4M gift, encourages others to support the cause
Support Monarch Watch: Donate to our general fund or the new professorship fund