Download the Monarch Watch mobile app today to participate in Monarch Watch community science projects and submit your monarch tagging, recovery and calendar data! Now available for iOS and Android devices.
• Capture images of tags and automatically import codes for streamlined data entry. Easily import location, date, weather and other information then instantly submit data in the field. If no network connection is available, data may be saved and submitted later.

• All data from tagging, recovery, and calendar projects are saved on your device, giving you a record of what you have submitted.

• Detailed tagging instruction is provided as well as other educational materials and activities.
SCREENSHOTS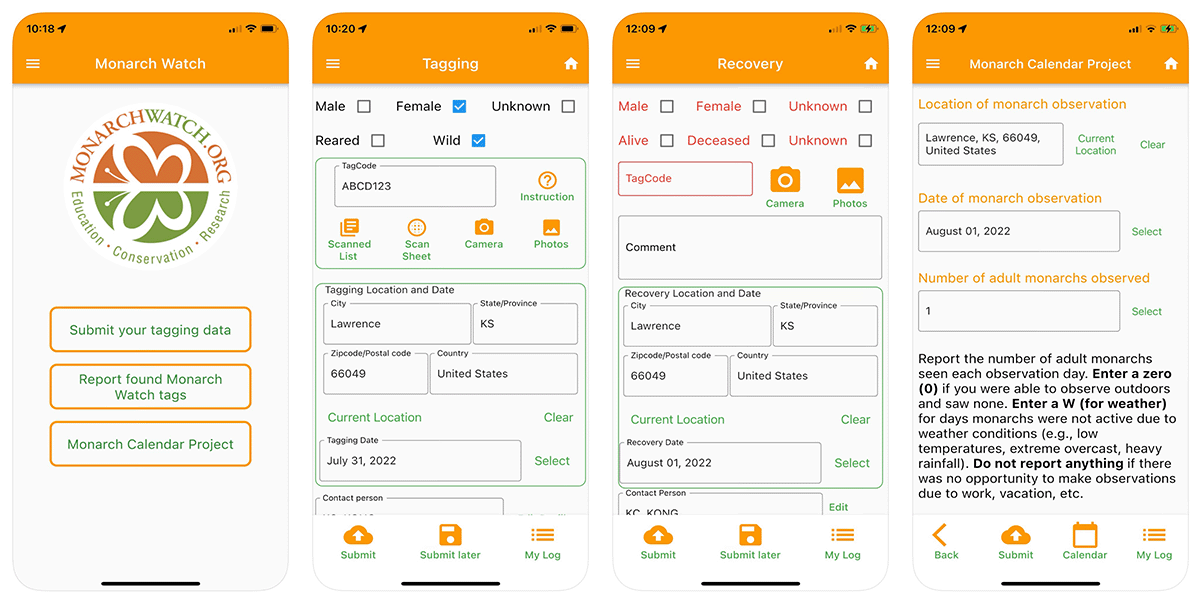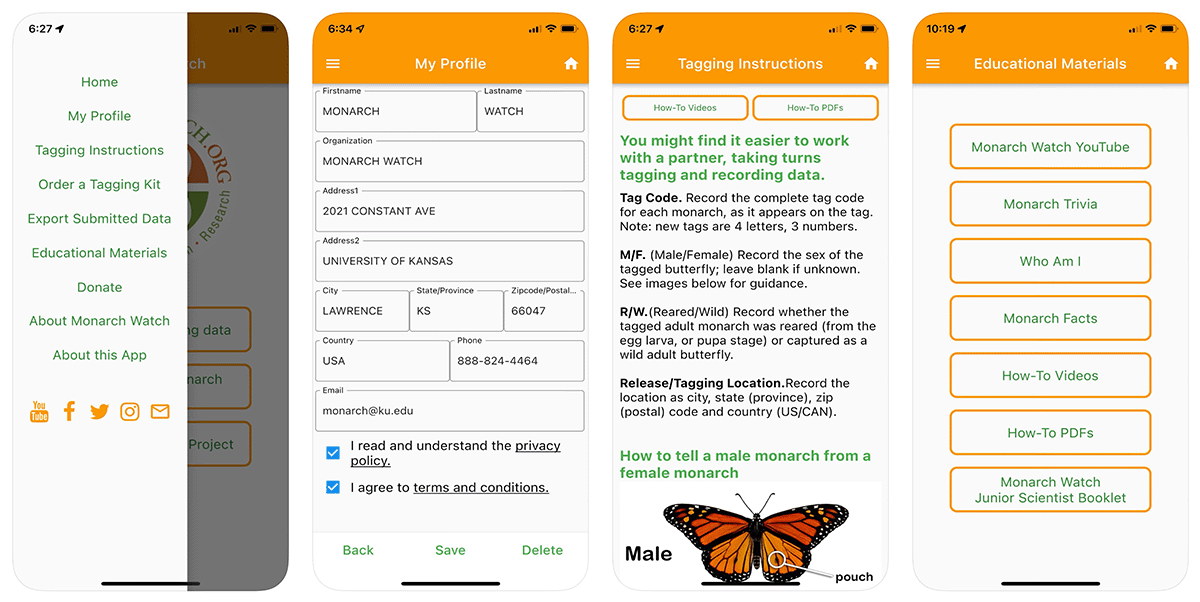 SUPPORT
For Monarch Watch app support, please email us at app@monarchwatch.org and we will respond as soon as we can.
DONATE NOW
If you enjoy the various educational, conservation, and research programs Monarch Watch offers throughout the year, please consider making a donation today - it's quick, easy, secure, and fully tax-deductible. You can even set up a recurring gift (monthly or annually) if you'd like. We rely on contributions from Monarch Watchers just like you to keep the program going - thank you for your continued support!

If you would rather mail in a donation or have questions, please visit Giving in Support of Monarch Watch.
All material on this site © Monarch Watch unless otherwise noted. Terms of use.
Monarch Watch (888) TAGGING - or - (785) 864-4441
monarch@ku.edu