We have our first butterfly! It's a girl. My daughter and I got to watch her emerge this afternoon, along with a friend and her daughter. Their family has just started raising monarchs and they had never seen one emerge (after several missed attempts with our butterflies last summer), so that was very exciting!
Here she is, along with her chrysalis siblings: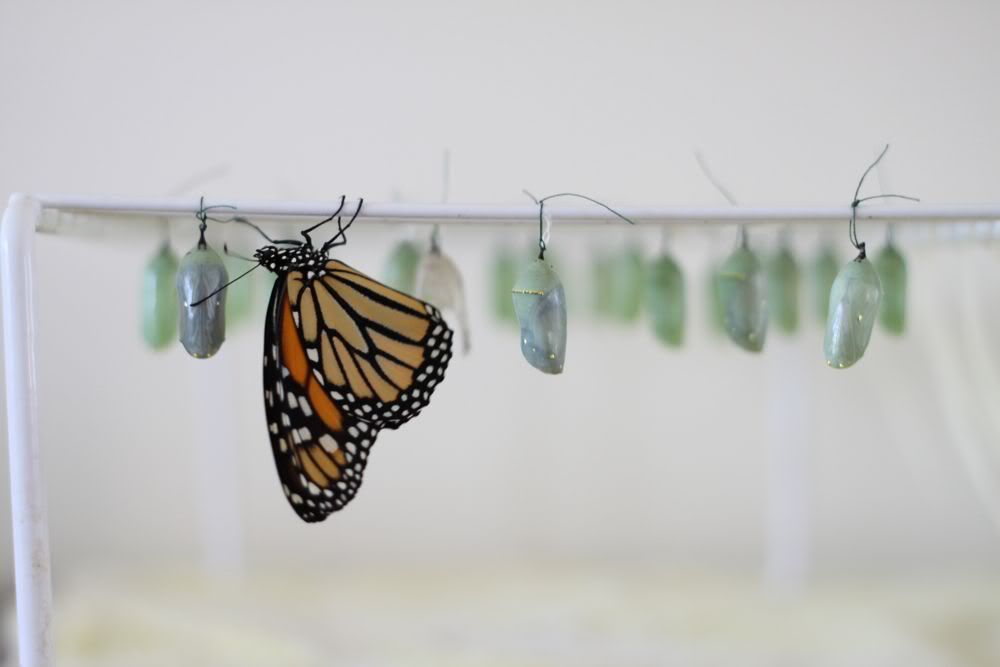 Do you think I should release her this afternoon (almost 5:00 here in Michigan, with 50 degree low predicted overnight) or give her some watermelon and hold her until tomorrow? I might have a mate to release with her if I wait (I haven't seen any monarchs around here), but they are probably siblings (found on the same milkweed plant and hatched the same day). Does that matter?