OK, we are FINALLY equipped to test for OE.
I found an old Christmas or Birthday present QX5 digital microscope tucked away forgotten. Undaunted
by Windows-only platform description on the box, I went on a search for Mac OS 3rd party software and found one!
Now I just need a bit of coaching in recognizing the dreaded spores under the 'scope. I have to admit this is very cool.
Here are a couple of image captures from suspected butterfly scale sample:
Bottom Lit image:
Top Lit image: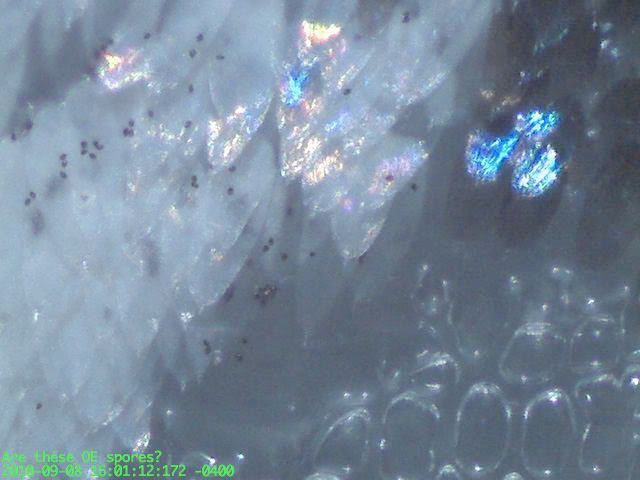 Now, this is the only area where there are heavy concentration of these spots that appear to be the spores in the entire sample. How would this butterfly's infection level be rated?