Last night I had a few caterpillars that wouldn't stay still so I had to keep them herded up on the plants I had brought in for them. I ended up losing one, searched high and low but had no idea where he went.
Then around 10pm last night, I saw several had tied off and were forming J's and as of this morning, I had 10 that had J'd. I took the leaves off the plants and transferred them to a 10 gallon fish tank where I'll let them finish pupating...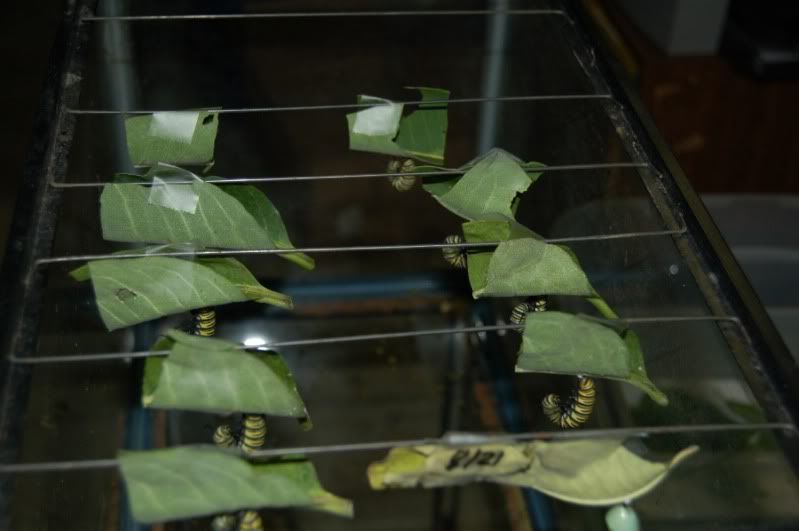 then I found the one guy I couldn't find...I looked at an old plastic tote on the bottom shelf of the tank stand I was using ...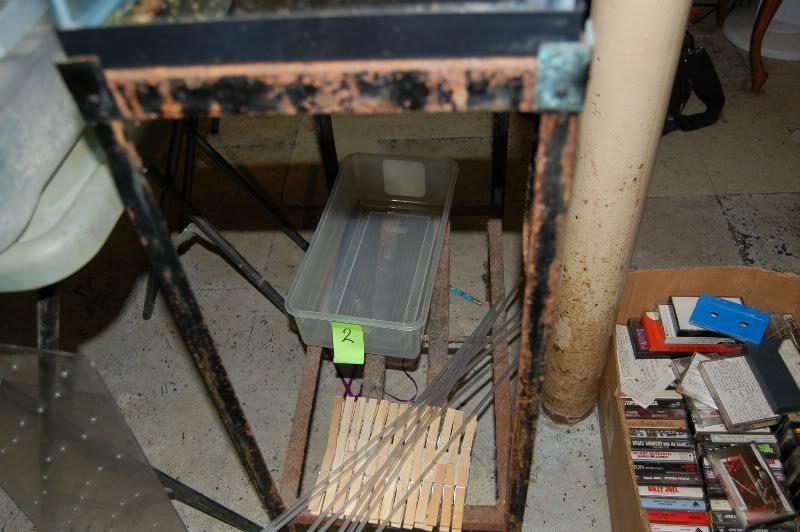 and sure enough....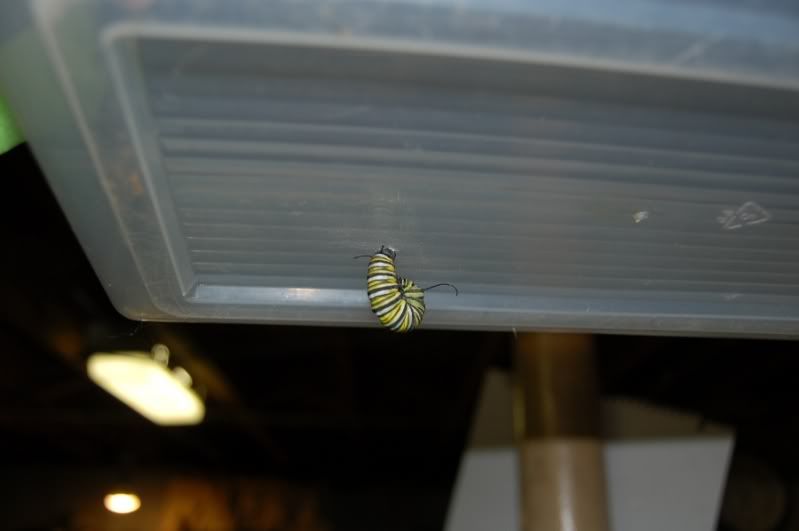 As of just an hour ago the last one had finished forming the chrysalis, so tomorrow, I'll move the guy on the tote.
But this makes 11 in pupation...considering that the last 2 years I saw 2 monarchs go to adult, I'm really @#$#@$@ excited...and I have about 20 more larva