This is the first guy I adopted a week ago today....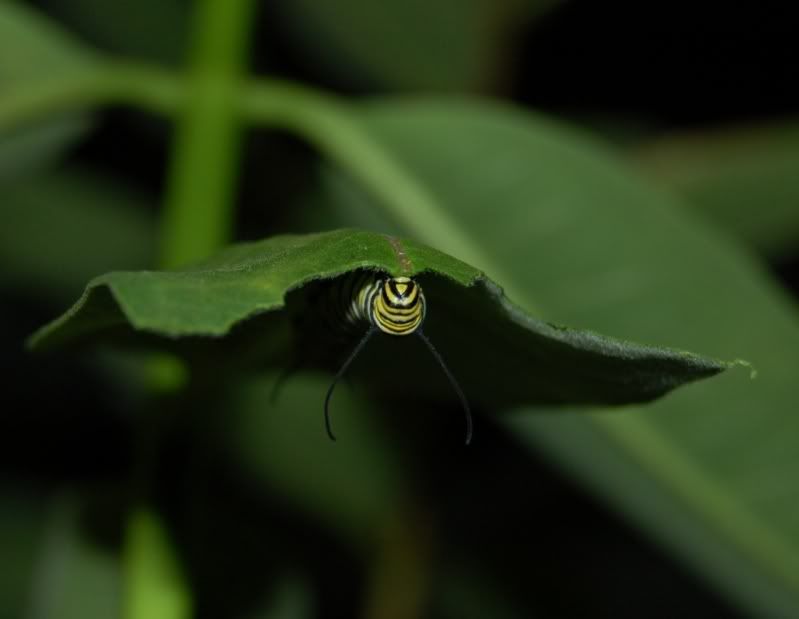 I found him while I was gathering eggs from my milkweed and decided to bring him in. He was bout 4mm long. I put some slightly damp paper towel down and placed a fresh leaf on it and set him down.
Tonight, as of last measurement he's about 40mm long and has now been placed upon a plant I uprooted and stuck in water for his food. I've named him Big Brother as it seemed nicer that "Mr. 8/11" and he's millimeters bigger than the 27 other little ones I've got munching away here in the basement.