im just east of Toronto On. ... am i too late to find caterpillars or eggs?
ive been tromping around what i am rather sure is common milkweed for a couple of days and have not seen one caterpillar, i may have found an egg (or two) but im not sure ... i have also found lots of milkweed beetles, and when i picked a leaf the stem "bleed" lots of white sap ... thts y im sure tht it is milkweed
here is a pic ... do thy look like eggs?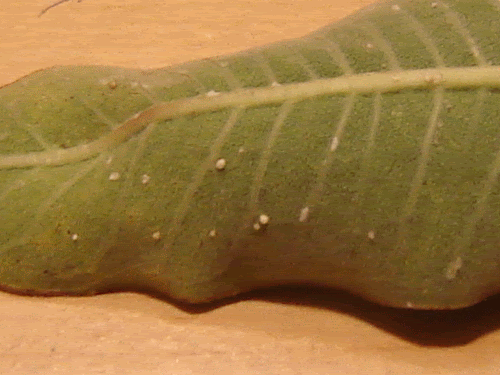 i'll be taking my cam with me this aft when my daughter and i go out lookn again ... and will get a pic of the plant and beetles